Where are all the women?
Women in Classical Music Symposium
This event has finished
Overview
How many female Conductors, Composers or Directors in the classical music world can you think of in 30 seconds?
---
The likelihood is that the list may be fairly short. Why is this, and what can we do to enact change?
Where are all the women? is an event taking place on 7 June 2018 in Newport, to coincide with the premiere of Rhondda Rips it Up! The day will feature speakers from across the sector who will share their experiences, challenges and how they are making a difference.
---
Discussions will include:
Opening Speech – Jayne Bryant AM (Newport West)
Composers – New perspectives on women making music
Is the industry doing enough to commission work from female composers, or does there need to be a rethink of the commissioning process?
Directors – Women calling the shots
There are many female Directors, but why do no British opera companies have Artistic Directors who are women?
Conductors– Changing perceptions
How do we ensure the progress we have made in recent years continues well into the future, so the gender ratio doesn't remain under 5%, or even 10%?
Leadership in Music – Addressing gender equalities at the top
Looking at gender and pay gap for the women in leadership roles in classical music.
Music Education – Where are all the men?
Why is it that women take on the role of music educators and does this impact on the prestige it is given within the industry?
Women and Diversity –Tackling more than one diversity issue at a time
Is looking at gender enough to breakdown ethnic diversity or does more need to be done?
Making Change for the Future – Looking at current initiatives and opportunities to promote gender equality and diversity in classical music
How can the sector support women to have long and varied careers in the sector? How can we ensure that the new wave of feminism is a positive force for change for both men and women in the industry?
Panellists include: Alice Farnham, Leonora Thomson, Dr Rhiannon Mathias, Dr Angela Slater, Natalie Murray Beale, Emma Jenkins Hunt, Olivia Fuchs, Ella Marchment, Elaine Kidd, Deborah Keyser, Harriet Wybor, Errollyn Wallen, Chi-Chi Nwanoku, Rhian Hutchings, Sophie Rashbrook, Samantha McShane, Steph PowerRuth Mariner, Robin Norton-Hale
We will also launch a young female conductor-in-residence scheme, led by WNO, with an open call for submissions. Placement will be awarded in September 2018.
---
Timetable
| 8.45 - 9.15am | Registration at the Riverfront, Newport |
| --- | --- |
| 9.30am - 10am | Opening Speech given by Jayne Bryant AM |
| 10 - 11am | Composers / Directors |
| 11 - 11.15am | Refreshments |
| 11.15 - 12.15pm | Leadership in Music / Music Education |
| 12.15 - 1.15pm | Lunch at the Riverfront with music from Zoe Milton Brown |
| 1.15 - 2.15pm | Conductors / Women and Diversity |
| 2.15 - 4pm | Making Changes for the Future / WNO Conductor Scheme annoucements |
| 4 - 4.15pm | Refreshments |
| 4.15 - 5pm | What next? Summary of each session looking to next steps |
Timetable and discussion topics subject to change
---
Rhondda Rips It Up! and surrounding activity is supported by:
The Nicholas John Trust, in memory of Joan Moody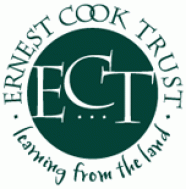 Associated British Ports, South Wales - proud sponsor of the World Premiere performance of Rhondda Rips It Up!
Gwendoline and Margaret Davies Charity
The Leche Trust
The Joan Coates Charitable Trust
WNO's performances at the Hackney Empire, London are supported by The John S Cohen Foundation
WNO's performance at the Oxford Playhouse is supported by Sian Thomas Marshall
WNO Rhondda Union
---