WNO at the Museum
Overview
Free Family Day – come and join in the fun!
---
Find out what happens behind the scenes at Welsh National Opera.
Come along to the National Museum Cardiff and take part in a musical day with a difference, suitable for the whole family.
Family activities include: drumming workshops, operatic wig demonstrations, face painting, a design challenge, pop up performances, an opera themed treasure hunt and a rousing finale with our world famous WNO soloists and orchestra.
Rhondda Rips It Up!
Activities will be themed on our current production Rhondda Rips It Up! celebrating the life of suffragette Margaret Haig Thomas, Lady Rhondda. This is a chance to learn more about the life of Wales's most famous suffragette and the role she played in women getting the vote
For those keen to know more about the production, there will be a talk by historian Angela V John and librettist Emma Jenkins with music featured in Rhondda Rips It Up! Emma Jenkins will also be leading a story telling session when children will hear stories of Lady Rhondda and other heroic women throughout history.
National Museum Cardiff will be displaying a portrait of Lady Rhondda in Gallery 1 and features the Women in Focus photography exhibition.
No booking needed.
Drop-in activities
There will be drop-in activities running throughout the event including instrumental demos, a pop-up digital screening, props workshops and banner making.
1pm: Emma Jenkins and Angela V John Rhondda Rips It Up! talk (Gallery 1, Upper Floor) seating is unreserved and there is easy access via the lift
1pm and 2pm: Drumming workshops (Main Entrance)
1pm and 2.30pm: Wig demos (Upper Floor)
1.30pm and 3pm: WNO Orchestra ensemble (Main Entrance)
1.30pm, 2pm, 2.30pm & 3pm: Pop up Opera (Main Hall and Upper Floor)
3pm: Story telling (Natural History Gallery, Ground Floor)
3.30pm: Rip-roaring Suffragettes finale (Main Entrance)
WNO in partnership with the National Museum Cardiff
Good to know
For children and families ages 3-11 years.

---
Rhondda Rips It Up! and surrounding activity is supported by:
The Nicholas John Trust, in memory of Joan Moody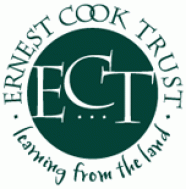 Associated British Ports, South Wales - proud sponsor of the World Premiere performance of Rhondda Rips It Up!
Gwendoline and Margaret Davies Charity
The Leche Trust
The Joan Coates Charitable Trust
WNO's performances at the Hackney Empire, London are supported by The John S Cohen Foundation
WNO's performance at the Oxford Playhouse is supported by Sian Thomas Marshall
WNO Rhondda Union
---