Our new production of Don Pasquale opens in Newport this evening, and Director Daisy Evans has re-imagined the piece for the 21st century - transporting the action to a South Wales kebab van. Pasquale, the Greek owner of the van, has been in business since the 1970s, serving late night food to the locals including Malatesta and his travelling band. His nephew Ernesto, and Ernesto's girlfriend Norina, are a different generation completely, with ambitions for stardom and a competing business selling vegan food.

Throughout the rehearsal period our mouths have been watering at the thought of kebabs, burgers, chips and rice and it started us thinking of all of the other food references in opera. Looking back through the WNO archives, we've rediscovered some delicious delicacies from previous seasons.
---
Puccini's La bohème may focus on a group of penniless artists, struggling to get by in Paris, however there is a lively scene in Act II where they find themselves at Café Momus indulging in a meal of venison, turkey, lobster and plenty of wine.
---
There's a good banquet scene in many an opera, and a particularly dramatic example is Verdi's Macbeth in which the ghost of Banquo appears to the newly crowned Macbeth for the first time, sparking his descent into madness. Verdi is, in fact, famed for his use of food as a plot device in his operas – a subject that was explored in detail by Pierpaolo Polzonetti in his essay 'Feasting and Fasting in Verdi's Operas'. He highlights the composer's 4 laws: 'A meal is never sad', 'Hunger is never happy', 'A shared meal or drink is a socially cohesive event' and 'The presence of food or drink precludes immediate catastrophe (unless poison is involved)'.
---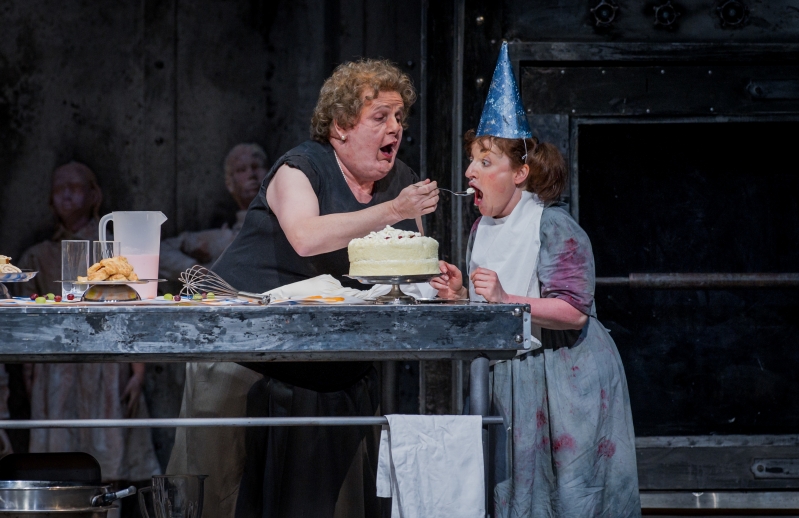 The family opera, Hansel & Gretel, gives you an instant sugar rush with its gingerbread house, sweets and cakes tempting our two heroes to venture deep into the woods; while things take a slightly darker turn in Sweeney Todd when many of the demon barber's unfortunate customers ended up in one of Mrs Lovett's tasty pies – 'The best pies in London'.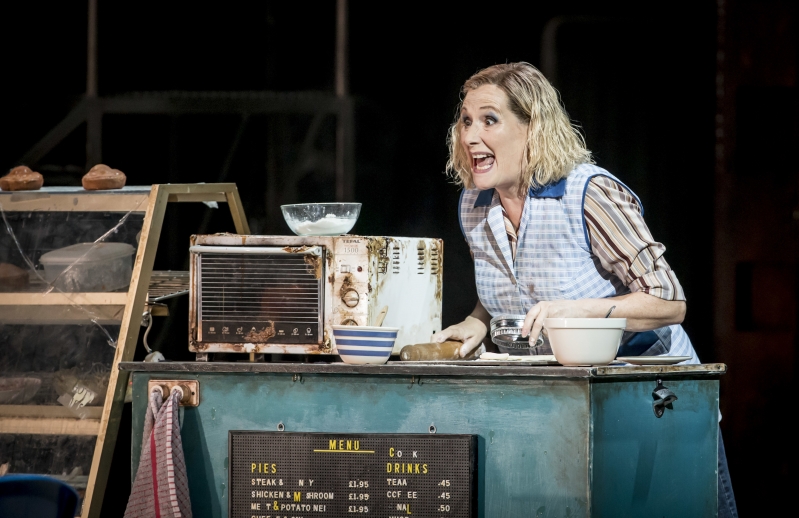 ---
As we're in a Donizetti mood though, we'll leave the final word to him. In another of his operas, The Elixir of Love, act II opens with a feast ahead of Adina and Belcore's wedding. The travelling salesman, Dulcamara, purveyor of the potion referred to in the title, speaks for many of us when he comments: 'Weddings are all very nice. But what I like best about them is the pleasant sight of the banquet.'

Don Pasquale is on tour until 13 July – chilli sauce optional!
---