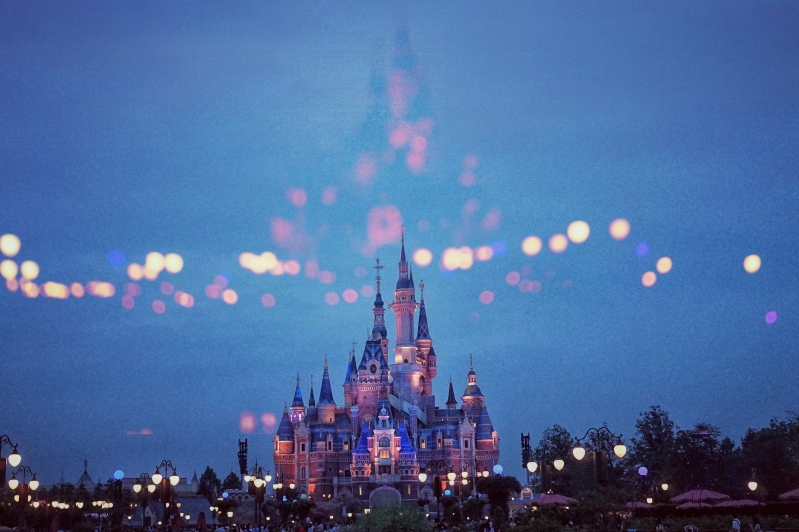 This October is a special one for The Walt Disney Company as it commemorates its 100th anniversary on 16 October. For 100 years, Disney's passion has been storytelling, something that Welsh National Opera and the movie giant share. But that's not the only we have in common; both WNO and Disney share a love for classical music.

Classical music plays an important role in animated films and, as you'd expect, Walt Disney was always the pioneer.
Mickey's first outing in colour was in 1935's The Band Concert, which tells the story of a struggling concert band struggling to get through a performance of the William Tell Overture by Rossini. The band contend with some major distractions such as a tornado, a fight with a bumble bee, and Donald Duck's street vendor playing 'Turkey in the Straw'. WNO Orchestra had a much more successful attempt at performing this catchy piece.
In 1946, Disney's version of Prokofiev's children's favourite, Peter and the Wolf, appeared as a segment in the anthology feature, Make Mine Music. It was later reissued as a stand-alone short in 1955. Another segment of Make Mine  Music is the touching tale of The Whale who wanted to sing at The Met. Willie the Whale dreams of being an opera singer and we are shown a montage of how he dreams of performing at the Metropolitan Opera House – including Pagliacci, Tristan and Isolde, and Mephistopheles. Willie the Whale must have been kindred spirits with Idloes Owen who founded WNO and put on our first ever production, Cavalleria rusticana / Pagliacci in 1946, the same year as Willie dreamt of performing the latter.
WNO is no stranger to Tchaikovsky, having performed his pieces at our classical concerts and his opera Eugene Onegin in 2018 and Disney have also been inspired by the Russian Composer. In 1959, Disney took the 'Garland Waltz' from Tchaikovsky's Sleeping Beauty ballet and gave it schmaltzy lyrics for the animated classic of the same name. Tchaikovsky also features in Fantasia's The Nutcracker Suite, in which selections from the 1892 ballet suite underscore scenes depicting the changing of the seasons.

Obviously, we had to mention Fantasia when talking about Disney and classical music. Released in 1940, this musical anthology was the third Disney animated feature film, and consists of eight animated segments set to pieces of classical music conducted by Leopold Stokowski.
Walt Disney's goal with Fantasia was to bring classical music to people that, including himself, had "walked out on this kind of stuff." With pieces by Beethoven, Gershwin and Stravinsky among others, it's safe to say Walt Disney achieved what he set out to do. The Sorcerer's Apprentice is the third and most famous segment from the movie and is the only piece to return in the sequel, Fantasia 2000. The image of Mickey Mouse in his red robe and blue magician's hat has become synonymous with the Disney brand. The music that accompanies the segment, which sees Mickey fight off an army of possessed mops, is instantly recognisable and WNO orchestra performed the Paul Dukas piece during lockdown.
If you now find yourself in the mood for some classical music, why not join us at one of our upcoming concerts? From our Cardiff Classical series, our Viennese Celebration and Opera Favourites, there's sure to be something to delight.
---