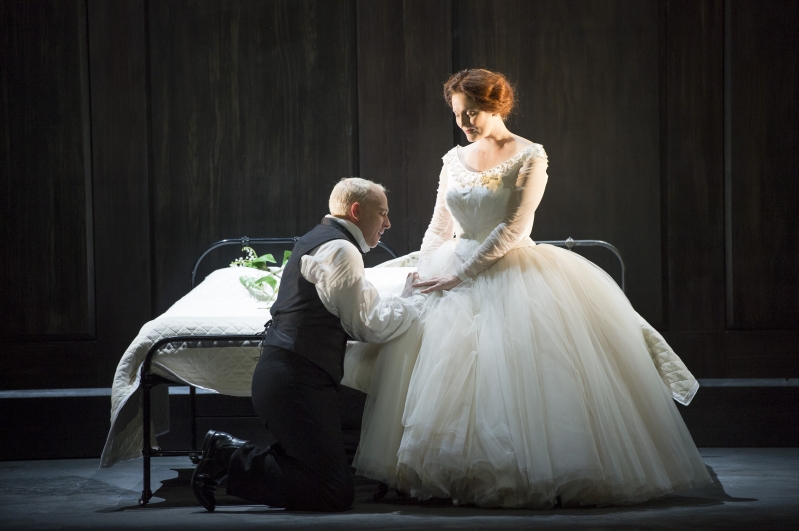 Dresden's first opera house opened in 1667. The Opernhaus am Taschenberg was, at the time, one of the largest opera houses in Europe, seating up to 2000 people. The capital of the Kingdom of Saxony reached its cultural heyday during the 18th century with the construction of many of Dresden's iconic buildings, including the Zwinger and the Frauenkirche, sponsored by Augustus II the Strong and his son Augustus III. The wealth and fame of Saxony's second great city, Leipzig, was created not by monarchs but by merchants, publishers, printers, and musicians including Johann Sebastian Bach.

Often called 'Florence on the Elbe', Dresden was regarded as one of the world's most beautiful cities, with numerous Baroque and Rococo buildings, palaces, museums, and cathedrals. It's hard to believe that the city was all but wiped off the map by Allied bombings in 1945. Today Dresden's great monuments have been lovingly rebuilt and the cobbled streets lead to the striking architecture of the Semperoper.

The centrepiece of the historic Altstadt, the Semperoper first opened in 1841, and was designed by Gottfried Semper. The theatre burnt down in 1869 and was later rebuilt by Manfred Semper, Gottfried's son. After the Second World War the second reconstruction was completed in 1985, and the reopening of one of Europe's most beautiful opera houses was celebrated with a performance of Carl Maria von Weber's Der Freischütz. Dresden is also home to one of Germany's first conservatoires. The Hochschule für Musik 'Carl Maria von Weber' (Carl Maria von Weber College of Music) was established in 1856 by Friedrich Tröstler, a violinist in the Royal Orchestra. After several name changes it was finally named after Weber in 1959.

Wagner spent nearly a third of his life in Dresden. After the success of Rienzi, premiered on 20 October 1842, he earned a life-long post as Royal Kapellmeister in the city and enjoyed a series of triumphs with his works performed at the Semperoper. He revolutionised opera, and participated in the Dresden uprising of 1849. When the uprising failed, a warrant was issued for his arrest and he fled from Germany, unable to attend the first performance of Lohengrin in Weimar, given by his friend Franz Liszt on 28 August 1850. Wagner composed Lohengrin in just a few weeks during the summer of 1846 while staying at a farmhouse in Graupa, a village outside Dresden. Today, Graupa's Jadgschloss (Hunting Lodge) contains a permanent multimedia exhibition depicting Wagner's life and artistic development in Saxony.
Richard Strauss was brought up on a rigid classical diet, but the defiant, ambitious and innovative composer was greatly influenced by Wagner as he boldly created a new direction for classical music in the 20th century. Hans von Bülow, a student of Liszt, and the first husband of Cosima Wagner, arranged for Strauss to become the Music Director in Meiningen. He dubbed Strauss 'Richard the Third' (since, he said, after Wagner there could be no 'Richard the Second'). Nine of Strauss's 15 operas were premiered at the Semperoper, including Salome, Elektra and Der Rosenkavalier. The premiere of Salome in 1905 received 38 curtain calls. An audience member said: 'our opera house has not seen a sensation with such an important impact since Wagner's last works.'
---