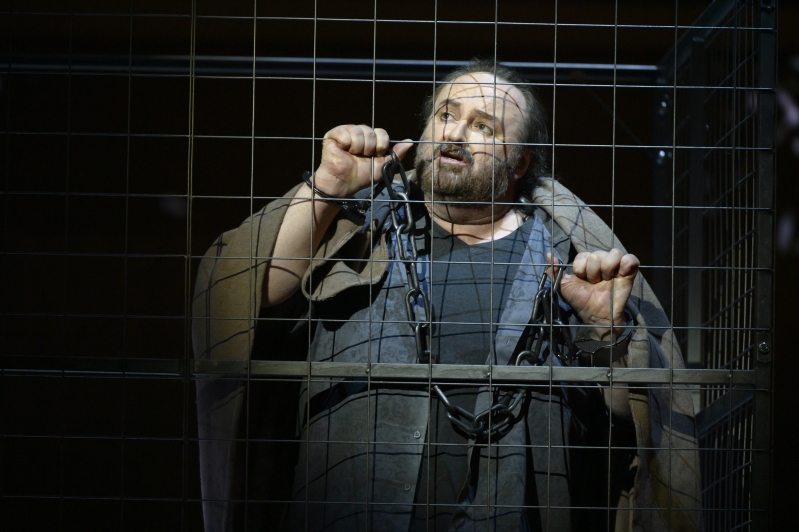 Ludwig van Beethoven, the man who overshadows the whole of 19th century music, was born in Bonn, Germany in 1770. His father, Johann, a local court musician, dreamed of moulding his son into the next Mozart. Despite being extraordinarily talented, learning the piano, organ and violin at a very early age, Beethoven never showed the impressive characteristics of Mozart.
His family life was chaotic; his father was an alcoholic and bullied him into long hours of practise, and his mother, Maria, died suddenly when he was only 17. After that tragedy, his family situation declined even more and this caused him to leave home in 1790 and travel to Vienna to study composition.
Viennese society welcomed Beethoven as Mozart's heir, first as pianist and then as composer.
With his increasing deafness, which he recognised to be incurable, he reconciled himself to the fact that he could never become a great public performer and instead devoted himself to composition.
In Vienna, Beethoven became history's first freelance composer. Though he was friendly with many aristocrats - including Count Waldstein and the Archduke Rudolph - and was willing to accept financial support, he rebelled against the 18th century system of patronage, where a musician was tied to the service of an employer.
Taught by Haydn, inspired by J. S. Bach and Mozart, encouraged by princes, Beethoven's music was shaped by some very influential and important people.
Beethoven's musical achievements did not suffer from his hearing loss but instead gained richness and power. His deafness was, in many ways, symbolic of what he saw as an imprisoned society and he was hungry to set mankind free of oppression. His Symphony No. 3, the Eroica, is not simply a portrait of the life of a freedom-fighting hero, but the struggles against adversity. These two themes come up again and again in his work – Symphony No. 5, with its famous opening hammer blows of fate, the anguished Symphony No. 7, written during a futile love affair. And of course the sensational Symphony No. 9, with its enormous emotional sweep and epic vision of the future.
As a composer, Beethoven worked with difficulty, tirelessly revising his original sketches until he was satisfied. His only opera, Fidelio or Leonore as it was originally titled, was composed over a period of nearly 10 years, from the first failure in 1805 to the final version of 1814, this romantic drama underwent many re-workings.
It's impossible to overemphasize Beethoven's impact on western culture - a god amongst composers, Beethoven single-handedly pulled classical music into the modern age with works that today still sound new. He was responsible for the transition between the Classical period and the Romantic era, inspiring and influencing the Romantics who followed him - Mahler, Brahms, Schoenberg.
Beethoven passed away at the age of 56 on 26 March 1827 in Vienna; but his music would live on a lot longer. His influence on the last 190 years of music is unequalled.
So there we have it, the story of Ludwig van Beethoven, the man who naturally preferred music notes to words.
---