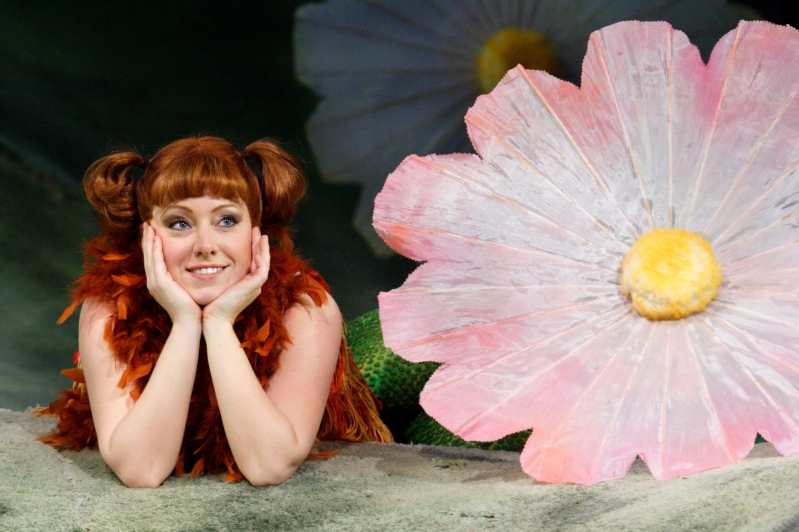 'I've never seen opera before!' How to change that in 2019…

Here at Welsh National Opera we are often asked which operas we would recommend for someone who has never seen one before. This Autumn we have some brilliant productions to tempt you to dip your toe into the water from one of opera's greatest hits, to a WNO production that has stood the test of time. To help you choose we've laid out the perfect scenarios to make you finally take the plunge into the wonderful world of opera…
---
It's the perfect date

You may not know it but you've probably already heard Carmen. The aria, Habanera (Love is a rebellious bird) is in films such as Trainspotting, The Aristocats, Magnolia and Pixar's Up! It was in Paco Rabanne's perfume advertisement and even Beyoncé sang it in a video for Pepsi. The reason it is so famous, apart from the fact it stays in your brain for days like a little earworm, is that it is quite simply one of the most passionate songs ever written; an ideal setting for a date one might say.

And while you can wear whatever you want there's nothing that says romance like dressing to impress in one of our gorgeous, atmospheric venues. A lovely glass of wine or champagne at the interval gives you a chance to catch up on the sultry set or sizzling action. And as this is a brand new production for WNO, no one has ever seen Carmen quite like this before, set in the 1970s; a truly unique experience.

You can show off your knowledge with facts like 'did you know the composer died suddenly at 36 thinking the opera was a failure' and 'he also completely made up the word, 'Toreador' the correct term is 'torero' but he needed another syllable to fit his tune.' You can then bond over looking up what a 'torero' is anyway.
---
It's perfect for the bored

Fed up of box sets on Netflix? Bored of scrolling endlessly on your phone? Escape the world of technology and immerse yourself in a world where the singers are so loud they don't even need microphones.

Widely known as the most abstract opera of all time Janáček's The Cunning Little Vixen is a perfect escape from the dreary headlines and consumer guilt that we all face today. In fact one of the original reviewers of the show, from when it was first produced in 1980, enjoyed it so much it left them revitalised with a fresh outlook on life; 'We left feeling perhaps this rotten old world isn't such a bad place after all.' (Christopher Morley, Birmingham Post)

It is a rare and unusual opera for several reasons; firstly the characters are mostly forest animals, it was based on a comic strip from a newspaper and, lastly, the theme, the cyclical renewal of life is almost unheard of in opera. So you can take a break from the real world and reflect on the circle of life.

There is also a lot of dancing and even children's voices, quite aptly, playing the roles of insects, this is altogether an unmissable treat for the ears and the eyes and a thousand times better than the screen of your mobile phone.

So come and join the cunning little Vixen as she leaps into freedom.

Whatever you choose let WNO take you on a journey to undiscovered realms.
---