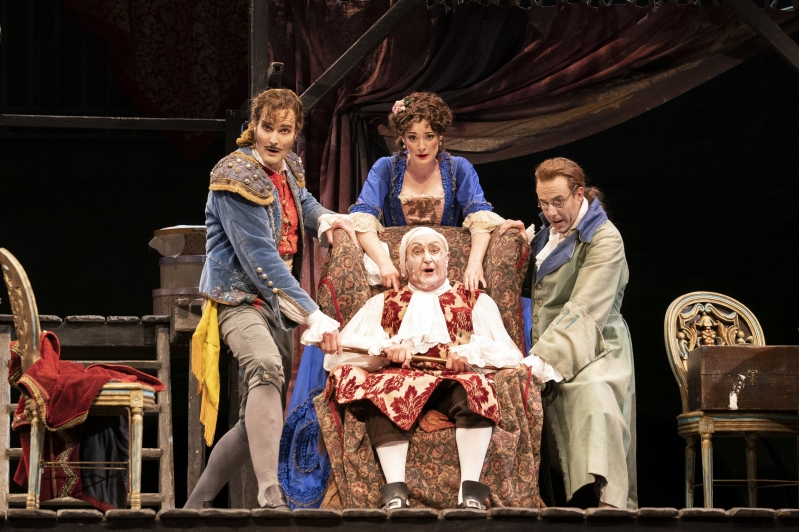 Here at Welsh National Opera we like to learn a bit more about the composers behind the operas that we produce, and we were fascinated to find out about the man behind The Barber of Seville, Rossini, and his many different musical styles.

In the opera world it can be easy to get stereotyped as one thing or another. Some composers are famous for having a distinct style, for example Johann Strauss ll is synonymous with his waltzes and polkas, Verdi is known for power and drama while Puccini epitomises romance and tragedy.

Gioachino Rossini, however, switched effortlessly between serious and comic operas. His first, in 1812, was a one act comic opera called La Cambiale di Matrimonio, followed by three more that were classed as 'farse'. The Barber of Seville came quite early in his repertoire (1816) and is a real knockabout comedy but he soon moved into drama and tragedy with Otello and Mose in Egitto (Moses in Egypt). He achieved great success across all styles, with only one notable failure being his tragedy Ermione.

He didn't stop there though. Rossini also composed 19 cantatas, six sonatas, 10 compositions classed as sacred music and a long list of secular vocal music.

However, who needs enemies when you have friends like Beethoven, who reportedly told him to just focus on work like The Barber of Seville! We're guessing that was a massive compliment.

In the 21st century, we embrace the idea of crossing over 'outside your box' with British stand-up comedians starring in Hollywood movies, ballerinas becoming talent show judges and radio presenters writing novels. There are some fun examples of unexpected switches in genre – who would have predicted that Kenneth Branagh would go from directing Shakespeare's Hamlet to Marvel's Thor or Ang Lee starting with Sense and Sensibility then progressing to the Hulk; when J K Rowling became the queen of children's fiction, did we imagine her reincarnation as Robert Galbraith and the creation of private detective Cormoran Strike; and in the music world Madonna is frequently cited as the queen of reinvention while Wales' very own Tom Jones has a career which has spanned decades taking in rock n roll, pop, blues and gospel.

Opera is as broad a genre as film, books or music – you may not like everything, but you may just find something special that connects with you. The Barber of Seville is fast-paced, easy to follow and genuinely funny so it's a great introduction and the perfect opportunity to Get into Opera.
---