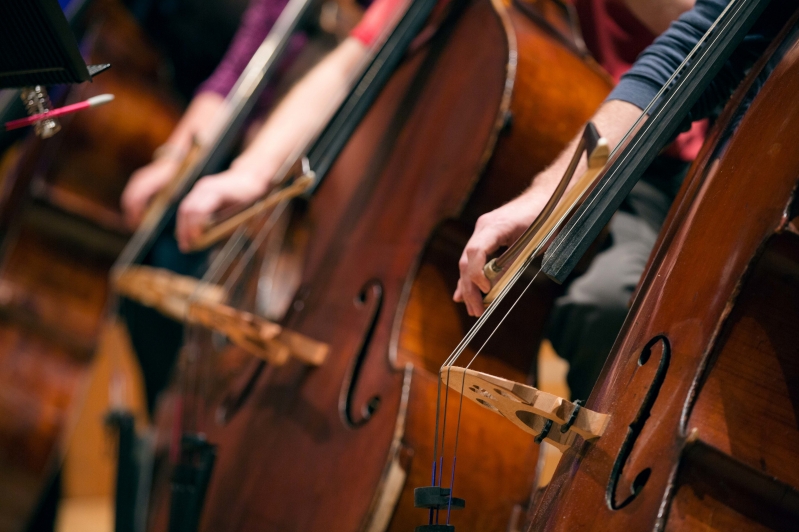 At Welsh National Opera we take great pride in supporting talent development in many forms across the Company and our Side-by-Side project is just one example. Running in Cardiff in conjunction with Royal Welsh College of Music & Drama and Birmingham at the Royal Birmingham Conservatoire, the sessions give music students the opportunity to learn from and play with members of our Orchestra. An invaluable experience to students who may have never played with an orchestra before, but also may never have performed opera before, or even accompanied a singer.

The sessions run twice a year in Birmingham, at the Conservatoire, coinciding with our performances at Birmingham Hippodrome. The students are selected from all the music courses, not specifically those relating to opera, and the project is open to all – there is no audition process to take part in the sessions. By literally playing 'side-by-side' with a member of the WNO Orchestra each student can, perhaps for the first time, see how the notes from each instrument works with the others in the orchestra and how they may need to play the note differently for a piece to work as a whole. This can be eye-opening for students who have been used to learning pieces for a specific instrument – hearing our timpanist, Patrick King, whack his timpani where before they may have been used to nothing, certainly can bring some looks of surprise!
While in Birmingham recently with our Autumn 2019 Season, we invited a group of students from the Conservatoire along to the Hippodrome to experience a rehearsal in the orchestra pit for the first time. Led by conductor Alexander Joel, the two hour session involved working on sections of our current production of Carmen. Being in the pit gives them an idea of how it would feel to play as part of an orchestra for a live theatrical performance.

Over the session the students and orchestra members worked together on various parts of Carmen including the Prelude, and were joined by two vocal students from the Conservatoire to rehearse the Habanera and Seguidilla. The sessions don't always include singers so this was yet another fundamental experience for many of the music students, giving a fuller picture of professional life as a musician.

Former participants in our Side-by-Side projects have gone on to work with us again, both as freelance musicians working on other WNO projects and by becoming members of our orchestra. With the support of the Bateman Family Charitable Trust and The Barbara Whatmore Charitable Trust, enabling us to run these projects, we hope to welcome some of the latest students back into the pit again.
---