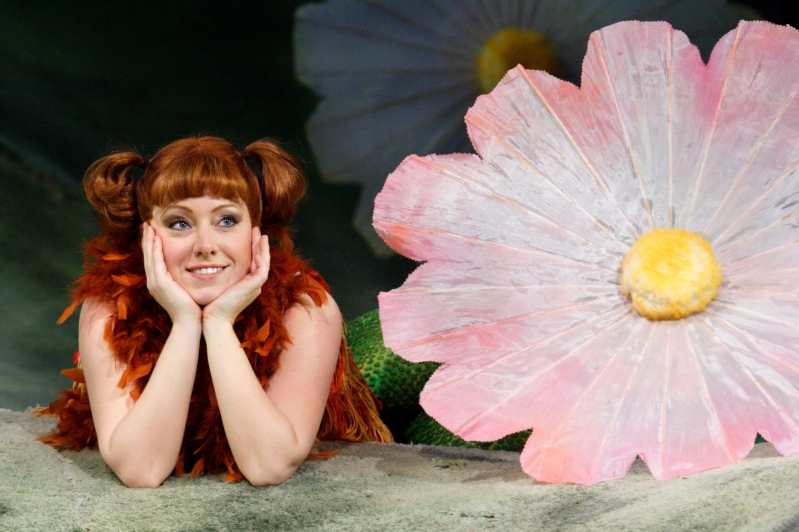 What do Mickey Mouse; Simba; Peter Rabbit; Sonic the Hedgehog; Brian Griffin and Winnie the Pooh have in common? They are all fictional anthropomorphic characters – that is human traits, emotions or intentions projected on to animals or objects. Animals are perhaps the most commonly anthropomorphised creatures and on the eve of quite possibly the greatest revival of all time, what better time to explore the art of storytelling through animals.

Twenty five years since its first release, The Lion King returns to our screens today. A moving story that portrays a lion cub's journey to adulthood and a royal throne; it's all about the circle of life. While using animals to tell stories can help bring a story to life it can also add emotional distance when the story message is powerful or painful.
During our Autumn 2019 Season, we will be resurrecting our very own Pride Rock as Sir David Pountney's colourful and charming production of The Cunning Little Vixen returns. Janáček's vibrant opera of nature celebrates the circle of life, but our animal kingdom will be slightly different to that in The Lion King and more along the lines of Fantastic Mr Fox with animals such as a vixen, cockerel, hen, badger, squirrel, dragonfly, jay and woodpecker, owl, crickets, mosquitos, caterpillars, dogs, frogs and most importantly, foxes. With its cinematic succession of short scenes, it's the perfect opera for the younger members of the family.
Janáček was very interested in nature and animals and the discovery of the Tĕsnohlídek serial coincided with his love for and study of birds, animals, mountains and forests. He studied animals and their behaviour and with the wealth of his experiences of love and life, writing the opera was yet another way to share his passion of nature and reflections on the journey of life.
The Cunning Little Vixen is a fantastic love story, which centres on the themes of obsession, exploitation and of course, love - themes that everyone in the world can relate to, and observes the life of a playful young vixen who takes on the world on her own terms. As her adventure unfolds, all the creatures of the forest come to life. Just like Simba in The Lion King, Vixen shows herself to be unashamedly independent. But, she is ruthless too, and will do whatever it takes to secure her own liberation. This is a story about every woman for herself. It's a production that wouldn't look out of place on an episode of Planet Earth; Sir David Attenborough's commentary replaced by Sir David Pountney's vivid English libretto.

If you were enchanted by the mischievous fox family at the City of the Unexpected, during Roald Dahl's 100th birthday celebrations in Cardiff back in 2016, then you won't want to miss out on this comic strip inspired opera.
The Cunning Little Vixen opens at Wales Millennium Centre on 5 October and will tour to Plymouth, Llandudno, Birmingham, Oxford and Southampton.
Want to delve further into the forest? On 5 October at Wales Millennium Centre, we will be launching our brand new Explore Opera Day, which features a newly commissioned Augmented Reality Exhibition.
---