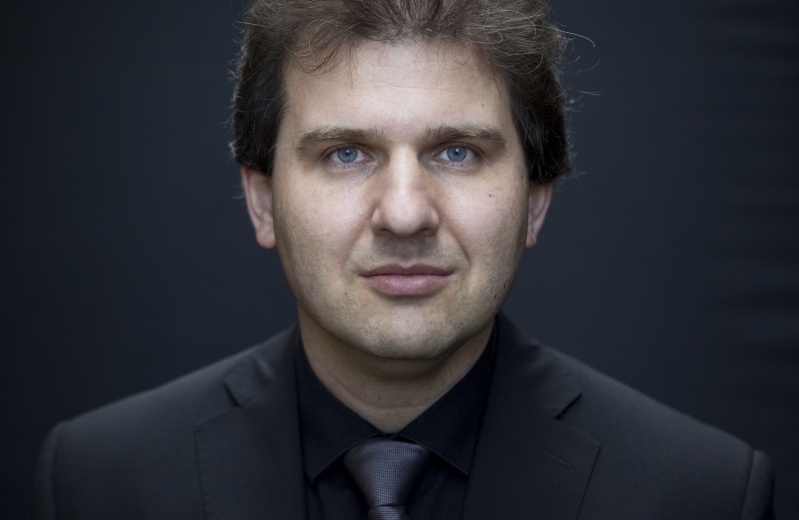 WNO's Music Director, Tomáš Hanus, will conduct The Cunning Little Vixen this Autumn Season, and it's the latest opportunity for him to share his love of Janáček with the WNO audience. Since his appointment at WNO, Tomáš has conducted From the House of the Dead as part of our Russia 17 Season, and included the composer's Sinfonietta in the programme for the WNO Orchestra's opening concert at the 2018/2019 International Concert Series at St David's Hall (along with the Forester's Monologue from Vixen).

Both originating from Brno in the Czech Republic, Tomáš has become very closely connected with the music of Janáček and actually received the Janáček Medal which recognises him as an outstanding performer promoting the composer's work. The medal was presented to Tomáš following a performance of the WNO production of From the House of the Dead at the Janáček Festival in Brno in 2017.
---
Tomáš Hanus, a native of Janáček's home town Brno, must have the truth of this opera in his blood and bones, and he conducts it with a visceral energy and clarity that takes no hostages: the pauses and silences, the sudden changes of mood and pace are all consummately judged, and the orchestra plays for him as if electrified, all colours blazing.

The Telegraph on From the House of the Dead
---
Tomáš explains his affinity with the composer 'Ever since I was young, I have always had a great love for his music. I was astonished when I had learned that Janáček had lived and composed only two blocks away from the house where I grew up as a child. What I love the most about his music is that it expresses life so brilliantly. It's not constructed or calculated, it's natural and beautiful music about humanity and the reality of nature. It is extraordinarily rugged yet tender – always able to touch the audience and touch the heart.'

The Cunning Little Vixen in particular focuses on the circle of life, with a beautifully written story told through the eyes of the forest animals and the one human that they interact with. It offers a perfect opportunity for the whole family to enjoy opera together, as Tomáš tells us 'There is everything for children to love, but there is also a serious story for adults and every generation will find something for themselves there. It literally embraces them.'

This production will be the latest collaboration between Tomáš and Sir David Pountney, who is also a recipient of the Janáček medal, receiving huge acclaim for Katya Kabanova in 1972 and his subsequent Janáček Cycle which was co-produced by Scottish Opera and WNO.
---