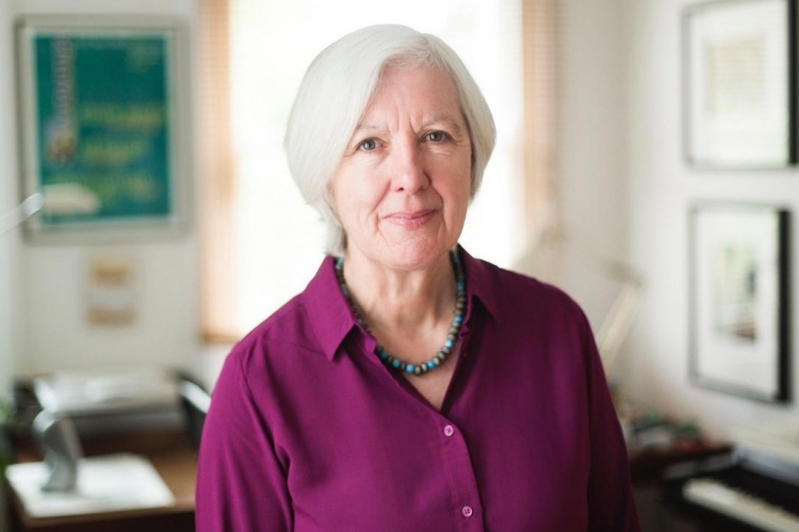 Judith Weir is a composer who, despite a huge body of work that ranges from grand operas to piano concertos to songs for children, has never sought the limelight. Welsh National Opera's Youth Opera were due to perform Weir's opera The Black Spider in Spring 2020 but due to unforeseen circumstances, performances were cancelled.

Born in Cambridge in 1954 to Scottish parents - her father a psychiatrist and her mother a teacher - Weir learnt to play the oboe as a teenager and joined the National Youth Orchestra, playing alongside percussionist Simon Rattle. Wanting to perform as a group with her friends, who played an eclectic variety of instruments, Weir started arranging music. Her evident talent led to composition lessons with John Tavener while she was still at school. A music degree at Cambridge followed. She studied composition with Robin Holloway, who remains a friend.
Judith Weir's music embraces the unusual, from libretti drawing on the medieval past to fantastic narratives set within diverse stylistic frames. Her musical language has been praised and criticised in almost equal measure for its versatility and humour. Her career is framed by two works - the Grand opera King Harald and the large-scale opera Miss Fortune, which she wrote for Bregenz Festival in a co-production with Royal Opera House, Covent Garden. Miss Fortune was the first opera she had written in 17 years and is, ironically, based on a simple Sardinian folk tale rather than a major historical epic.
Her operas are the centrepieces of her musical life. There's the ebullient and exotic play-within-a-play of A Night at the Chinese Opera, there are dark fairytales, such as the Ludwig Tieck-inspired Blond Eckbert, the Scottish folk stories and supernatural yarns of The Vanishing Bridegroom, and an opera she composed for television in 2005, Armida, about conflict in the Middle East.
Weir's concert repertore has been somewhat eclipsed by the success of her operas. Nonetheless, it is a field of her output that shouldn't be ignored. The world premiere of Stars, Night, Music and Light, performed at the 2011 BBC Proms by the BBC Singers, Symphony Chorus and Orchestra under Jiří Bělohlávek, shows off her luminous orchestral language.

Lightness, wisdom and imagination - a formula that has seen Judith Weir flourish in her field and receive great acclaim. She received a CBE for her services to music in 1995 and in 2014 she became the first female Master of the Queen's Music, a position that has existed since 1625, succeeding Sir Peter Maxwell Davies.
---