When the person you love doesn't love you back, it can seem like the end of the world (well, it might actually be the case in opera). Getting over the disappointment isn't an easy task but if following in the footsteps of Dwynwen, the Welsh Patron Saint of Love, doesn't float your boat, that is, fleeing to North Wales and setting up your own monastery, why not seek solace in knowing that you are not alone in your heartache. You could also revel in knowing that some people are worse off than you. Here are just a few heart-wrenching examples from the world of opera.
---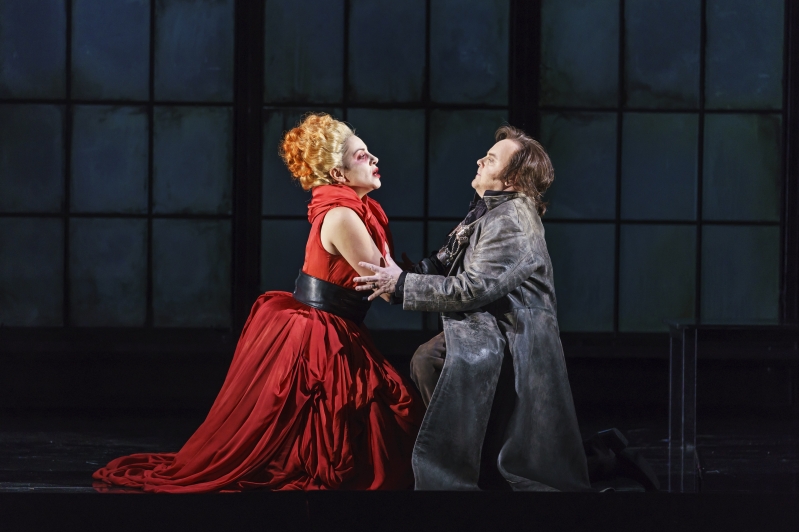 Being a Queen, you'd assume Elizabeth I would have everything she wanted. Wrong. Unrequited love and forbidden happiness forces her to lay bare the conflict between her public duties as ruler of England and her private feelings as a woman. She loves Roberto Devereux but he is secretly in love with Sara (his friend's wife), who he refuses to renounce, leaving Elizabeth heartbroken and compelled to sign his death warrant. WNO's latest production reaches its climax with the sound of a gunshot, but who was looking down the barrel; Devereux, Sara or was it the Queen herself?
---
Micaëla is your typical girl next door, kind, generous and puts the needs of others ahead of her own but when Carmen bursts on the scene, poor Micaëla is pushed to the outskirts. To make matters worse, her childhood sweetheart, Don José, a naïve soldier, falls for Carmen's charms and sacrifices his friends, family and career for a dangerous life on the wrong side of the law. How does she cope with her heartache? She tries to steer him back on the right path of course… she is opera's resident good girl.
---
The wealthy, yet ageing Marschallin is in love with the young Octavian, who has made the most of her affections, but love at first sight strikes when he is sent on an errand for Baron Ochs and encounters the beautiful Sophie. Will the Marschallin sacrifice her happiness to aid the blossoming of true love? After all, if you love someone, you should set them free right?
---
Cio-Cio-San is a young 15 year old girl and she can't believe her luck when she meets the naval officer, Pinkerton. She may be smitten but he is not. Before promptly hailing back to the States, he gets her pregnant and she must now face life as a single mother. After years of hanging on to the promise of his return, her dream comes true, but another woman clings to his arms. Filled with resignation, Cio-Cio-San's story comes to an end and her son must continue life without her.
---
Don't let heartbreak get you down. Nurse your heart back to full health this Spring with some light-hearted humour. Featuring opera's favourite bride and groom, Mozart's The Marriage of Figaro is today considered one of the best comedy operas ever written. Figaro and Susanna just want to get married, but the schemes of their employers and friends threaten to disrupt their special day. It's a story that shows that love and trickery can occasionally go hand in hand.
---