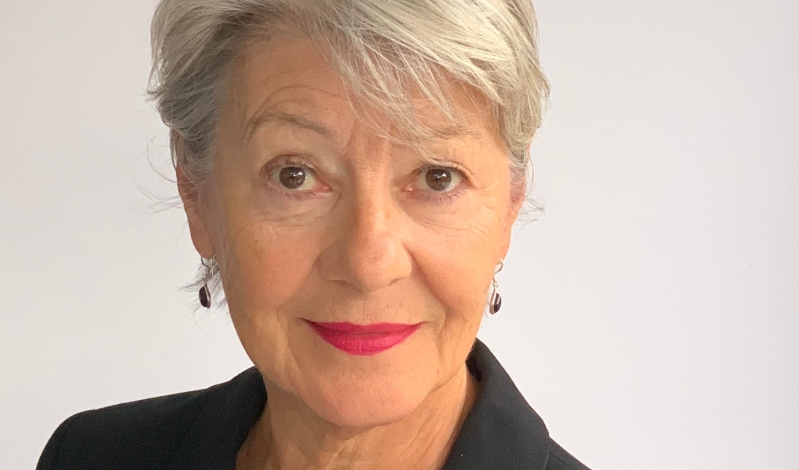 Welsh National Opera is delighted to announce that Yvette Vaughan Jones has been appointed as Chair of the Board of Directors, with immediate effect. Yvette, who has extensive experience of working in the arts both in the UK and internationally, is the first woman in the Company's history to hold the role of Chair.

Five new members have also been appointed to the WNO Board of Directors, strengthening the Board in key areas including governance, finance, diversity, Welsh language and higher education. The appointments take the Board to 13 serving members.

Yvette's distinguished career in the arts has seen her working for independent arts organisations, the Arts Council of Wales – where she set up Wales Arts International – local authorities, and Welsh Government. Prior to taking up the post of Chief Executive of Visiting Arts, she wrote Cardiff's bid for City of Culture 2008. Yvette has also worked in Europe as Policy Manager for the Wales Centre in Brussels, and has also focused on international work at Visiting Arts where she set up the global Square Mile project as well as the World Cultures Connect project. She is a former member of the UK Cultural Diplomacy group and former Lead Adviser on the UK Cultural Leadership Programme.
Yvette is shortly due to step down from her current role as Chief Executive of Visiting Arts, and will be standing down as Chair of No Fit State Circus in December 2019.
Speaking about her new role, Yvette Vaughan Jones said: "I am thrilled at the opportunity to take on the Chair of Welsh National Opera at this time and am acutely aware of the eminence of previous Chairs who have done such a fine job. WNO is a fantastic organisation whose origins are well known to have been formed in the community choirs for which Wales is rightly famous.
The five new appointments to the WNO Board are:
Lynne Berry OBE, who will take on the position of Senior Independent Director. Lynne is Chair of Sustrans and until recently was Chair of Breast Cancer Now.
The role of the Senior Independent Director is a new position designed to act as a sounding board for the Chair and to serve as an intermediary for other board members and the General Director. The role has been introduced to strengthen the governance of the WNO Board.

Manon Edwards Ahir, Head of News, Media and Digital at the National Assembly for Wales. Manon enjoyed a long career as a journalist and series producer at the BBC working in foreign affairs and newsgathering before specialising in politics.
Aileen Richards, former Executive Vice President of Mars, where she had a 30-year career working in senior roles in the UK, Belgium and USA. Aileen is an independent non-executive on several boards, including that of the Welsh Rugby Union
Chitra Bharucha MBE, a former consultant haematologist. She moved into positions in the media industry in the mid-1990s, including the Independent Television Commission (later Ofcom) and the Advertising Standards Authority. In 2006, she was appointed vice chairman of the BBC Trust.
Nicola Amery, former Operations Director at Spire Healthcare plc. Nicola has over 30 years' professional experience in senior executive and non-executive roles, mostly in healthcare and education.
In addition to the new board roles a new Independent Member of Audit & Risk, Nigel Goldsworthy has been appointed who has extensive legal and financial experience from Rolls Royce.

WNO General Director, Aidan Lang, said: 'It gives me real pleasure to welcome all the new board members to Welsh National Opera. Arts organisations must be in a state of constant evolution if they are to adapt to these constantly changing times. As purse-strings are tightened and the arts sector as a whole comes under increasing pressure, the infusion of new ideas that will come with the new members, combined with the experience and knowledge of the existing board, will put the company in a strong position to face the challenges that undoubtedly lie ahead. In particular, it is a tremendous asset for WNO to have in Yvette a Chair who has such a broad range of experience in the arts sphere, and I am hugely looking forward to working alongside her in the years ahead'.
---