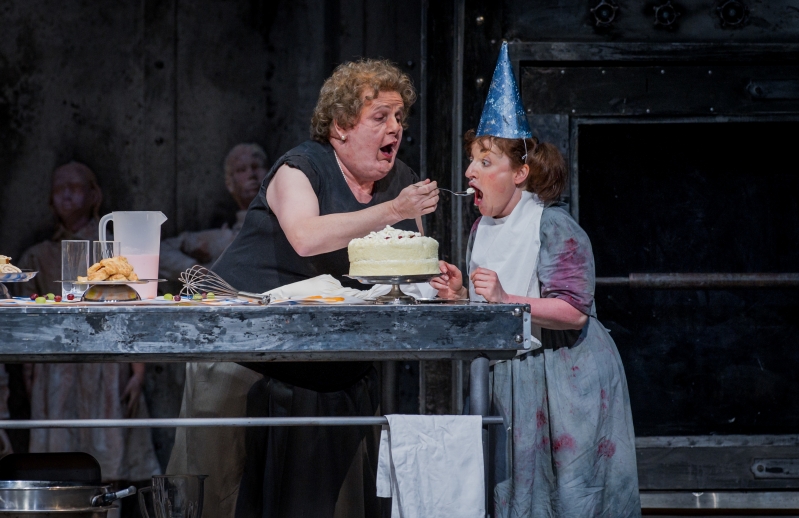 Opera is known for its opulence and very distinctive looks. A big part of the image comes from the wigs and makeup, and here at Welsh National Opera we have a dedicated team helping the singers to create their characters' style. We find out how Siân McCabe our Head of Wigs & Make-up, and Bethan Jones our Wigs & Make-up Assistant go about this.

How long on average does it take for singers to prepare makeup and wigs for an opera?

Siân:
In general, principal ladies take much more time than the gentleman to prepare for a performance. They can take anywhere from 45 mins to an hour for full makeup and wig application. Meanwhile, the gents take anywhere from 10 to 30 minutes, luckily they can get away with using their own hair which just needs styling and is usually more natural! Often, the gentlemen only need makeup for a more natural aesthetic – to make sure they do not look like they are wearing makeup.

Additionally, the Chorus get ready with a half hour call only – and no matter how many wigs or how much makeup preparation needs to be done, they have to get ready within this time.

Would you consider makeup and wigs an important factor in the narrative and storytelling of the opera itself?

Bethan:
Absolutely! Wigs and makeup play a key role in demonstrating a timescale in which the opera is set. We can relate certain styles to different eras – for example victory rolls in female's hair to represent the 1940s. Wigs can also display a character's social status such as elaborately decorated and dressed wigs for a high status and flamboyant look, versus a more simple wig to represent those of a lower social class. We also use grey wigs to give someone gravitas or to indicate the passing of time or a deteriorating character indicating ill health – such as in Bethan's La traviata video below
Which character in opera has the most dramatic change in look during the course of a performance, and what challenges does this present?

Siân:
There are always some changes in the wigs and makeup in most operas, usually minor changes such as a touch more makeup or an extra hair decoration, however there are some changes which are major and need to be done in a short space of time.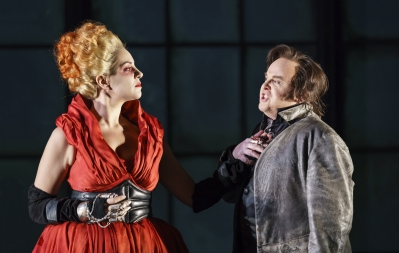 When WNO last performed Donizetti's Roberto Devereux, one notable change was Joyce El-Khoury as Elisabetta had a 15 minute costume, wig and makeup change! In this time she had to get to the dressing room, change costume, remove her wig, and have a bald cap applied with full makeup on top. This was rather time consuming – as it took two members of the team to help. In situations like this there is no time for error as this wasn't an interval change, as you can imagine it can be a race against time!

What has been your favourite WNO 'look' to create?

Siân & Bethan:
We loved the character of the witch in Hansel and Gretel where a tenor played the part of the female witch, loosely based on Mrs Doubtfire. We had a full prosthetic face made out of foam and a grey shampoo set wig. This, again took two of us to apply, taking around an hour (and equally as much time to remove it!). The best bit for us as the hair and makeup crew is witnessing how people change personalities and become that character when they see themselves in the mirror. This makes the effort all worthwhile and a very rewarding job.
---