And just like that, a new year has dawned and it's time to make those all-important New Year resolutions. Instead of making promises you know you won't be able to keep, why not try something a little different this year.
Since 2020, we have been under the cloud of the coronavirus pandemic, however, the pandemic has shown us, more clearly than ever before the importance of music and its ability to help us survive and thrive during the harshest of times.
As a registered charity, Welsh National Opera relies on the generous support of individuals, trusts and foundations, and corporate businesses to fulfil not only our mainstage works but also our extensive programme of community-based projects which take place across Wales and England. Projects such as Cradle Choir, Three Letters, Wellness with WNO and Youth Opera which sees us engage with over 40,000 people on a yearly basis.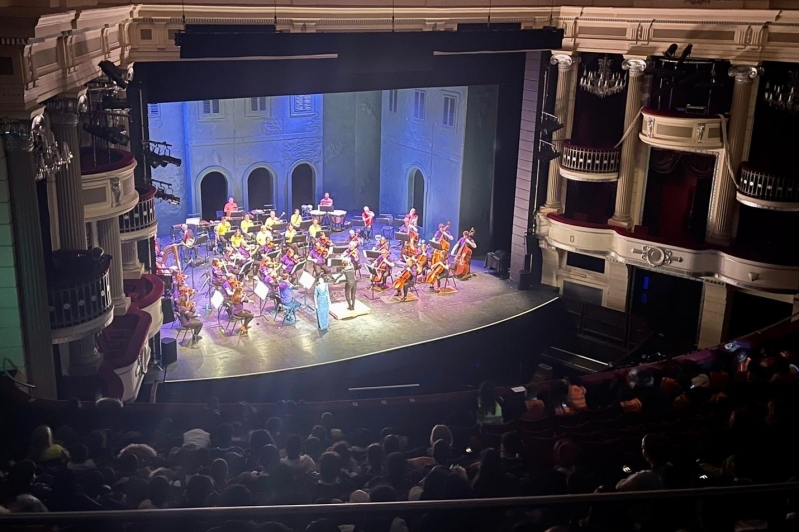 A recent highlight here at WNO was our free Schools Concerts. These concerts provide an opportunity for children to experience a live orchestral concert, possibly for the very first time. They aim to inspire, fascinate, and demystify the world of opera for children of primary school age. The audience is made up of schools enrolled on our WNO Teach program and invited extras.

We love working with the younger generation and, through our WNO Teach program, we have the opportunity to find out how our sessions positively affects the children.
---
It's hard to put into words all the benefits. It's been huge. It's broadened the children's horizons. They have a better understanding of music, language, emotions… the world…It has had such an impact on our school. We feel extremely fortunate to have been made a part of such a wonderful scheme.

Ysgol Cwm Gwyddon
I believe that the service is a brilliant way of influencing and inspiring the children, in an area where the children are given little opportunity, it gives the children aspirations that they may have never had. I can't recommend this programme any more than I already do.

Millbank Primary
---
We need your support now more than ever to help us continue our community projects. The cost of running WNO Teach in one school for a year is over £6,500. By becoming a supporter of WNO, you can contribute to the invaluable work we do in schools as well as our many other avenues of outreach into the community.

Set an achievable resolution this year and support Welsh National Opera.
---