WNO Teach is our partner school programme, working together with schools in South East Wales to introduce opera, and inspire singing every week. We work with two Year 5 or 6 groups and their teachers, with aims to not only get classes singing, but to improve skills and give experiences which affect their wider school life.
WNO Teach aims to:
Explore and demystify the world of opera
Teach simple singing techniques suitable for primary age pupils
Introduce how an opera company works, exploring both onstage and offstage roles
Explore operatic stories and music
Support and encourage teamwork and collaborative learning
Help pupils grow in confidence and self-esteem
Hone pupils' listening skills and respond to musical stimuli
Give pupils the confidence to take learning risks
---
It's hard to put into words all the benefits. It's been huge. It's broadened the children's horizons. They have a better understanding of music, language, emotions… the world…It has had such an impact on our school. We feel extremely fortunate to have been made a part of such a wonderful scheme

Ysgol Cwm Gwyddon
---
We want our weekly sessions to be beneficial for both pupils and school staff, and hope teachers are inspired to take learning back to the classroom.
For classroom staff WNO teach aims to:
Give staff members confidence in using their voices
Showcase excellent music leadership skills
Expand staff members' musical vocabulary
Model song teaching skills and methods
Increase teacher's toolkit of warm-ups and games to aid singing, movement and drama
---
On top of weekly sessions, we also offer wider opportunities for schools, to include: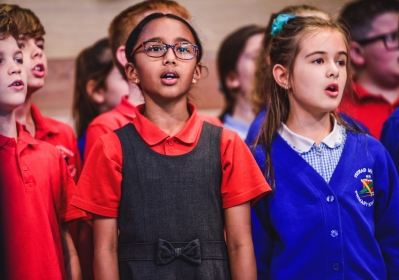 Attendance at one of our mainstage performances (chosen as appropriate for age group)
Visits from WNO Orchestra and Chorus members
Resources for teachers and classrooms
Sharing performances for pupils in the summer term
---
I believe that this service is a brilliant way of influencing and inspiring the children, in an area where the children are given little opportunity, it gives the children aspirations that they may have never had. I can't recommend this programme anymore than I already do

Millbank Primary
---
---
For more information on our schools programme email our schools coordinator: schools@wno.org.uk
---