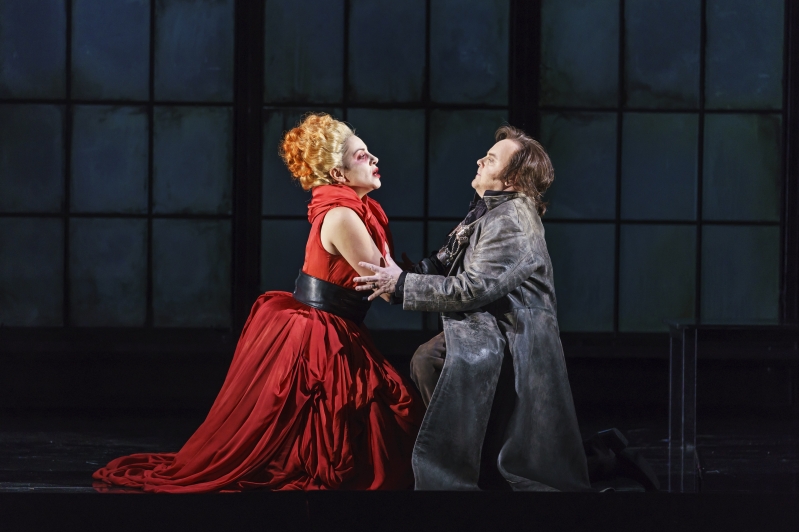 From 2010 up to the present, Welsh National Opera has performed many highlights, celebrations and productions over these last 11 years. This decade has marked two triumphant birthdays for WNO, celebrating our 75th year in April this year, and previously our 70th birthday in the year 2016.

During 2011 saw the appointment of leading opera director David Pountney as Artistic Director of WNO. The appointment of Pountney saw the Company to commission several new operas. Having worked with the Company since the 1970s, he certainly programmed some iconic operas throughout the years, including the Tudor trilogy of operas Donizetti's Anna Bolena, Maria Stuarda and Roberto Devereux in 2013.

WNO has performed several profound and historic operas over the years, but has a reputation to develop and produce many brand new works including 2010's Gair ar Gnawd (Words on Flesh) composed by Welsh musicians Menna Elfyn and Pwyll ap Siôn. This opera is written in Welsh and is described as a story about a contemporary Wales today, this certainly underlined the Company's commitment to its Welsh heritage and language.
For the first of our landmark birthdays of this decade, our 70th birthday celebrations were commemorated by a world premiere of In Parenthesis. An Artist's vision of the Somme based on David Jones's World War One poem. Composed by Iain Bell, this new opera was performed across several venues, including London's Royal Opera House. 2016 was also a memorable year for WNO, not only celebrating our 70th birthday, but appointing new musical leaders; Czech conductor Tomáš Hanus becoming Musical Director and maestro Carlo Rizzi becoming WNO's Conductor Laureate. Tomáš Hanus' conducting debut with WNO Orchestra of Mahler's Symphony No 2 Resurrection gained five-star reviews, which would be the start of his wonderful collaboration with the Company.

In 2019 Aidan Lang was appointed WNO General Director, having been a Director at WNO back in the 1980s. He has brought a wealth of experience with him having run opera companies and festivals across the world.
2021 marked our 75th year since the Company first performed in 1947. Taking us back to the very performance, a recording of Easter Hymn from Mascagni's Cavalleria rusticana was released to re-trace WNO's journey from our humble roots in Llandaff that first production at the Prince of Wales Theatre in Cardiff. Several famous faces also recorded digital birthday messages featured on our social media channels, including messages from Sir Bryn Terfel, Luke Evans, Dafydd Iwan and even His Royal Highness The Prince of Wales, WNO's Patron.

Due to the challenges that faced the arts during the Coronavirus pandemic, the Company was forced to convert its many performances to a digital format and launched WNO at Home in the Spring 2020 as the UK faced its first Lockdown. The concept of making music in this way united WNO Orchestra, Chorus and our audiences digitally while there were so many restrictions in live performance. The pandemic also saw the launch of WNO's new series aimed at welcoming young children to enjoy opera, Play Opera. The magazine-style show for children and is a fun way for young people to engage with opera in the now ever-growing digital world, and has also evolved in to WNO Play Opera LIVE which will tour in Spring 2022 – a new name for our family concerts with WNO Orchestra and singers which are an entertaining way to introduce children to classical music, opera and singing.

Touring and engaging with new and more diverse audiences has become even more important for WNO since the 2010s. WNO now tours regularly with its opera and concerts to venues across Wales, England and abroad as well as working with a huge range of participants within their own communities. We can't wait to see where the next 75 years take us.
---