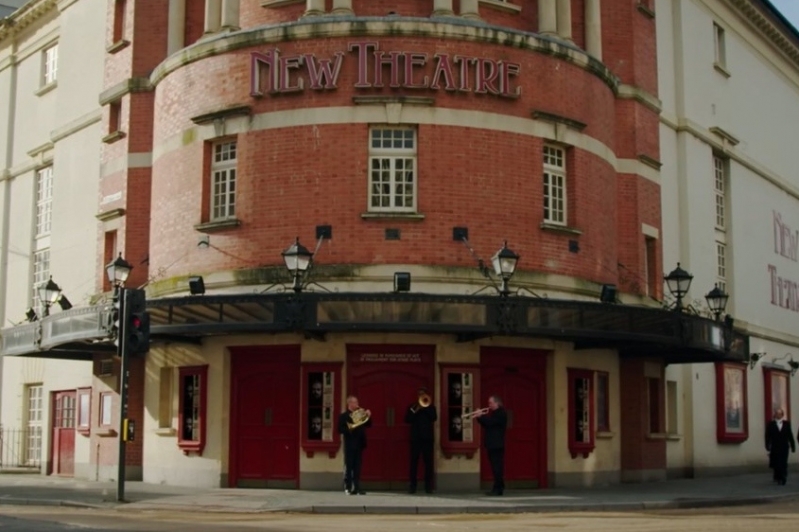 In a decade where the Second World War dominated, King George Vl was on the UK throne and both Winston Churchill and Clement Atlee served as Prime Minister, here in Wales a small group of people came together to create a Company that would go on to promote the 'land of song' on the national and international stage. Welsh National Opera was officially 'born' in 1943 (along with actor and self-proclaimed WNO fan John Nettles, Conductor James Levine and Beatle George Harrison!)
Conductor Idloes Owen proposed the founding of an opera company in 1943 and was joined by a group of like-minded people from the local community including miners, teachers and doctors. The Company was established, and voluntary chorus recruited, but it was to take three years for them to find a suitable venue in which to perform the full-scale operas that they were aiming for. In the meantime, they held a series of concerts featuring excerpts from opera starting in 1944 at the Empire Theatre located on Queens Street, Cardiff. One of the founder members, John Morgan, met Birmingham-based conductor Victor Fleming while working for the war effort at Halliwell's in Treforest. Morgan introduced Victor to Idloes Owen which led to a long-lasting friendship.

By 1946, the Prince of Wales Theatre in Cardiff (now a St Mary Street public house) had been secured and the Company gave its first performance on 15 April 1946. Cavalleria rusticana and Pagliacci were conducted by Idloes Owen himself. Swansea-born conductor and singer Ivor John conducted one performance and sang the lead at another of Faust also during that week (Victor Fleming conducted the other Faust). The productions were directed by Norman Jones and featured Tenor Tudor Davies. Both operas were then taken to the Grand Pavillion in Porthcawl for a week in September of the same year.

The following year, both operas were revived with a debut production of Carmen added to the bill. Victor Fleming, Ivor John and Idloes Owen took the baton, with Mollie Hair choreographing. Carmen and Faust also played an Autumn Season in Porthcawl for the second year in a row.

La traviata became part of the repertoire in 1948, as did Madam Butterfly, with the familiar creative team in charge and in 1949 John Donaldson directed Smetana's The Bartered Bride – a year which saw the Company head further west for a week at Swansea's Empire Theatre in November.

These early years proved there was an appetite for opera across South Wales and the Company would branch out to further venues in the following decade.
---