As we reflect on the origins of Welsh National Opera in this, our 75th anniversary year, the 1960s was certainly a triumphant decade for the Company.
In celebration of Welsh tradition, 1960 saw the premiere of Arwel Hughes' newly written opera, Serch yw'r Doctor (Love is the Doctor) which was performed on the opening night of the National Eisteddfod, at Cardiff's Sophia Gardens. The libretto in Welsh was written by the acclaimed poet Saunders Lewis.
WNO's popularity was also extending throughout Wales and further afield, this even meant that train times had to be altered to enable people to get to and from the theatre!
By 1961, Charles Groves had been appointed as Musical Director, a conductor who had previously conducted with the Company eight years earlier and was also the conductor of Bournemouth Symphony Orchestra before moving to Llandaff to pursue his role in the Welsh capital. WNO also received an increase in funding from local Welsh authorities as well as the Arts Council enabling them to progress with their productions and extend seasons.
1961 also saw WNO perform in various locations, including London. It was thought that WNO had now 'conquered London' and established itself as one of Wales' most significant musical enterprises. This was also highlighted in the success of the Summer Season in Llandudno, performing prominent operas such as Tosca and The Barber of Seville. Following this, WNO returned to Cardiff for its Autumn Season which would include the rarely performed William Tell (Rossini).
1962 would be the year that Groves planned for a broader repertoire to be performed by WNO, with its first performance of Mozart's The Marriage of Figaro, performed at Swansea's Grand Theatre. The performance of the opera in Llandudno was to be the largest ever audience of a Mozart performance in the whole of Wales; WNO was certainly making its mark.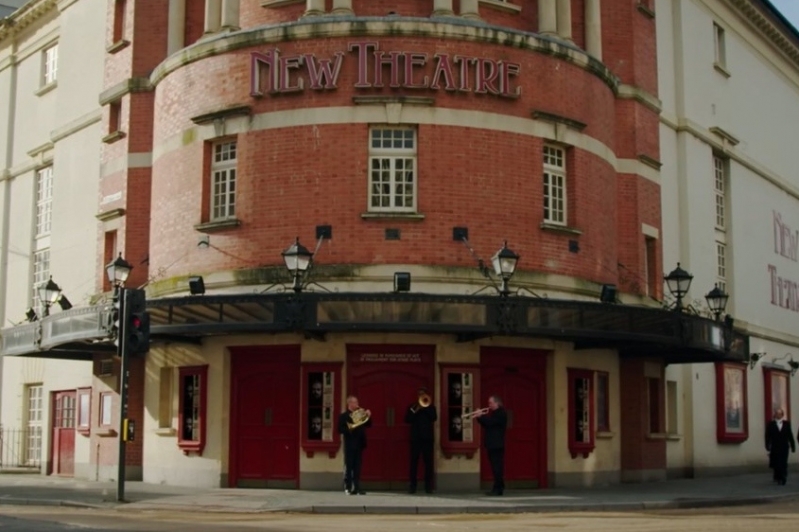 By the mid-1960s WNO had marked its first performance at Cardiff's New Theatre, which in later years became its home. In 1965 there was a desire to professionalise the Company, with a higher demand from audiences, WNO increased its season durations while also promoting new operatic talents in performances.

By 1966, WNO was celebrating its 20th anniversary of the first staged performance, and to honour this milestone produced four new productions, including Don Giovanni. Not only was this extremely rewarding for WNO, but its popularity also again grew due to the widening range of repertoire which was being introduced. Due to the increasing number of performances and demand for the Company, it was decided that a professional chorus was needed to maintain the quality of performances if they were to perform for over 20 weeks throughout the year. In October 1967, a professional chorus of 36 singers was announced.

By the end of the decade, WNO had performed further afield, in locations such as Liverpool and Birmingham, where the Autumn Season thrived, providing new opportunities to young musicians and conductors. These performances were highly praised, resulting in a vast growth in reputation and popularity for WNO, the 1960s certainly proved to be a prosperous decade for the developing Welsh opera company.
---