WNO employs over 250 people ranging from artists, craftspeople, technicians and administrators – all based at our state-of-the-art home, Wales Millennium Centre in Cardiff. At the heart of WNO sit our two full-time ensembles, WNO Chorus and WNO Orchestra, of world-class musicians.
Staff Team
Administration
Sharon Hunt

Receptionist

Hannah Barnard

Board Administrator and PA to General Director
---
Artistic Administration
Kate Baylis

Director of Artistic Administration

Lisa Turner

Casting Officer

Elspeth Harding

Casting Officer

Fern Wilson

Casting Coordinator and Artists Administrator

Llinos Beasley

Head of Planning

Isobel Craven

Artistic Planning Officer

Ian Douglas

Company Manager

Sarah Cannon-Jones

Deputy Company Manager

Elin Jones

Dramaturg

Caroline Chaney

Staff Director

Gareth Chambers

Directing Fellow

Adam Gilbert

Associate Artist

Aaron O'Hare

Associate Artist

Isabelle Peters

Associate Artist
---
Audience Marketing
The marketing department works to reach new audiences for our work as well as keeping our existing audiences engaged. We do this through our website and other digital communications, social media, advertising, direct marketing and much more. We undertake audience research projects and data analysis to help us better understand our audiences. We also produce all print and publications for WNO including programmes.
Martina Fraser

Head of Marketing and Digital

Susannah Atherton-John

Head of Print, Design and Brand

Owain Elidir

Audience Insight Analyst

Carys Davies

Marketing Manager

Ella Morgan

Senior Digital Content Officer

Kirstin Chapman

Marketing Campaigns Officer

Roisin O'Toole

Marketing Assistant
---
Chorus, Orchestra & Music Management
Peter Harrap
Chorus & Orchestra Director
Our department looks after all of the full-time musicians who work for WNO, working around the clock to support the musical output of the Company. From the intricate detail of the work in the Music Library, to our multi-talented Music Staff conducting and accompanying hundreds of rehearsals per year - not to mention the integral work of our world-class Chorus and Orchestra in a wide variety of operatic, concert and outreach work – music is at the core of everything we do.
Russell Moreton

Head of Music and Casting Advisor

Stephen Wood

Assistant Head of Music

James Southall

Music Staff

Frederick Brown

Music Staff

Matthew Downes

Orchestra and Concerts Manager

Dave Collins

Assistant Orchestra Manager

Catherine Porteus

Music Department Supervisor

Hywel Evans

Music Department Operations Manager

David Adams

Leader of the Orchestra

Lowri Porter

Assistant Leader

Dave Doidge

Chorus Master

Mimi Kroll

Chorus Manager

Michael Clifton-Thompson

Assistant to Chorus Manager

Georgina Govier

Head of Music Library

Catherine Duffy

Music Librarian
---
Development, Strategy & External Relations
Alison Dunnett
Director of Development, Strategy & External Relations
The Development and Communications team looks after fundraising, press and public affairs. We work to raise essential private sector funds for the Company through a generous network of individuals, trusts, foundations and businesses; we raise the Company's profile by generating media coverage for our work and we build relationships with stakeholders and partners including the Welsh Government, the UK Government, the Arts Councils of both England and Wales and other key influencers.
Sara Evans

Head of Development Operations & Events

Sally Ann Bird

Individual Giving Officer

Lorraine Rees

Membership and Legacy Giving Officer

Corinne Cox

Trusts & Statutory Manager

Molly Williams-Leer

Trust Officer

Sophie Hughes

Development Campaigns Officer

Sophie Bowtell

Communications and Events Officer

Christina Blakeman

Press Officer

Rhys Edwards

Digital Communications Officer

Giselle Dugdale

Press Administrator

Saskia Janicki

Development Assistant
---
Finance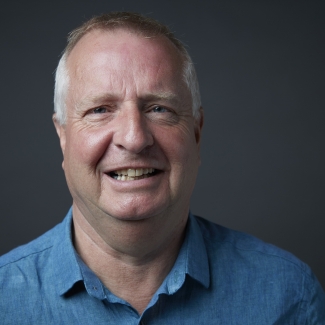 Huw Davies
Director of Finance
The finance team assists in the smooth running of the organisation by managing all the money that flows into and out of the organisation, including payroll. It produces the management accounts, budgets and forecasts as well as the annual statutory accounts, and ensures that financial controls are in place, fit for purpose and meet the needs of the organisation and its regulators.
David Watkins

Accounts Manager

Damion Hendy

Management Accountant

Christopher Parsons

Project Accountant

Gurmaal Singh

Finance Assistant

Valerie Watkins

Payroll Manager

Mel Jenkins

Payroll Assistant
---
People and Culture
Alison Woodward
Director of People and Culture
The HR team leads on the delivery of people solutions that encourage the development of talent and engagement and support the delivery of WNO's objectives. We advise on the whole range of HR issues, including pay & reward, recruitment, employee relations and safeguarding as well as drive strategic and cultural change across WNO.
We promote a healthy and safe workplace and ensure that WNO fulfils its responsibilities in line with relevant legislation and ensure WNO's employment policies, procedures and interventions support WNO to attract, retain, develop and reward talent.
Hang Barry

People and Culture Manager

Melanie Batten

People, Culture and Planning Systems Manager

Heledd Davies

People and Culture Officer

Kelly Evans

Health, Safety and Wellbeing Manager

Rachael Mordecai-Lamerton

Health and Safety Administrator
---
Programmes and Engagement
Emma Flatley
Director of Programmes and Engagement
Programmes and Engagement deliver a diverse portfolio of multi-award winning work. Their wide-reaching programme includes pioneering digital experiences, orchestral concerts for schools and families, multiple established Youth Opera companies, and weekly activity in schools and SEN schools - all designed to spark the imagination and engage more people with opera across Wales, England and beyond.
Jennifer Hill

Producer

Imogen Llewellyn

Producer

April Heade

Producer

Paula Scott

Youth Opera Producer

Maris Lyons

Special Projects Producer

Sandra Taylor

West Midlands Hub Producer

Jamie Harris

Producer (Southampton, Plymouth)

Rebeka Peake

Schools Co-ordinator

Michael Graham

Project Assistant

Rhianwen Hallows

Administrator and PA
---
Technical
Jan Michaelis
Technical Director
The technical department looks after the creation and touring of WNO's productions. This includes set, costume, wigs and make-up, props, lighting, transport and stage management departments. Our CTS workshops are an integral part of the operation and WNO's trading arm; it also looks after storage and disposal of productions and show hire contract management. Departmental email address: technical@wno.org.uk
Robert Pagett

Head of Production

Richard Norton

Production Manager

Megan Sinnett

Assistant Production Manager

Grant Barden

Technical Operations Manager

Rachel Fryer

Administrator

Siân Price

Head of Costume

Jane Williams

Men's Cutter

Sue Crowle

Milliner

Veronica Petersson

Head Tailor

Katie Evans

Senior Costume Maker

Nellie Bird

Costume Maker

Eve Jones

Costume Maker Ladies

Leesa Phillips

Costume Maker Ladies

Emma Jane Weeks

Costume Maker Men's

Andy John

Head of Props

Barbara Leith

Props Technician

Torben Schacht

Props Technician

Ian Jones

Head of Lighting & Sound

Paul Woodfield

Chief Electrician

Benjamin Naylor

Deputy Chief Electrician

Owain Davies

Electrician

Adam Sansom

Electrician

Julia Carson Sims

Head of Stage Management

Katie Heath-Jones

Stage Manager

Jenni Price

Stage Manager

Suzie Erith

Deputy Stage Manager

Stephen Blendell

Technical Show Manager

Angus Foster

Technical Show Supervisor

Luke Davies

Technical Show Supervisor

Emmy Seal

Technical Administrator

Daniel Saddington

Flying and Rigging Supervisor

Daniel Sammons

LGV Driver

John Birch-Hurst

Technical Office Driver

Judith Russell

Touring Wardrobe Manager

Stevie Haynes-Gould

Touring Wardrobe Assistant

Bethan Kelly

Touring Wardrobe Assistant

Siân McCabe

Head of Wigs & Make-up

Tigy Tucker

Deputy Head of Wigs & Make-up

Bethan Jones

Wigs & Make-up Assistant
---
WNO Chorus
We are 40 full-time professional opera singers who, along with the WNO Orchestra, form the musical and artistic backbone of Welsh National Opera.
WNO Orchestra
With a reputation as one of the finest orchestras in the UK, we are one of two permanent, full-time ensembles at the heart of Welsh National Opera, alongside the WNO Chorus.
WNO Chorus
We are 40 full-time professional opera singers who, along with the WNO Orchestra, form the musical and artistic backbone of one of the few large-scale opera companies in the UK. We play a significant role in the vast majority of WNO operatic performances, as well as other events throughout the year. From bohemians to bakers, duchesses to drunks, we play them all!
While we have a number of singers from other countries in our ranks, we are unmistakably and proudly a Welsh Chorus. When you come to a Welsh National Opera event – whether at home here in Wales Millennium Centre or on tour across England and Wales – you'll experience a unique, live acoustic event which is never the same twice. We give our all every time we go on stage, singing as though our lives depend on it.
---
Sopranos
---
Mezzos
It's good to be a member of a company with an international reputation but which also has a family feel.

Helen Greenaway, Mezzo Soprano
---
Tenors
---
Basses
---
What's On
Opera, concerts, national touring productions, free events and exhibitions.
WNO Orchestra
WNO Orchestra has been delighting audiences, both nationally and internationally, for nearly 50 years. We are proud of being more than just an opera orchestra, and we love the variety of work we get to perform - from large-scale orchestral concerts at St David's Hall with our Music Director, to chamber music without conductors - in venues and festivals across Wales, the UK and abroad.
We are passionate about the future of our artform, and are energised by working with young musicians and singers from the Royal Welsh College of Music & Drama, the National Opera Studio, the Royal Birmingham Conservatoire and Trinity Laban Conservatoire of Music and Dance.

---
First Violin
---
Second Violin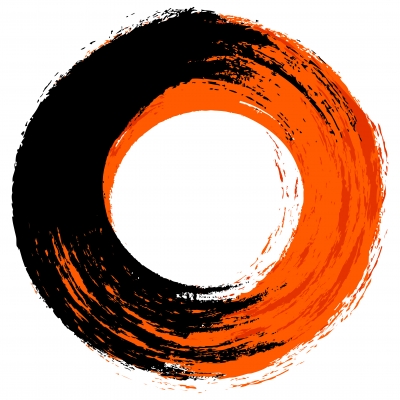 Róisín Walters
Section Principal Second Violin
Vacancy
Sub-Principal Second Violin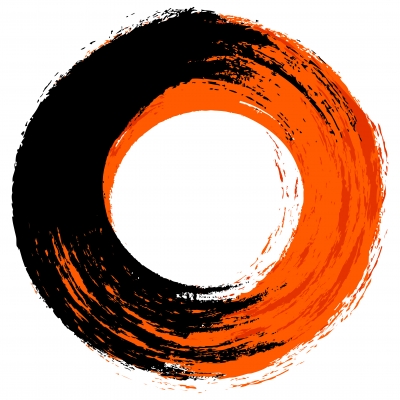 Ann Jones
No.3 Second Violin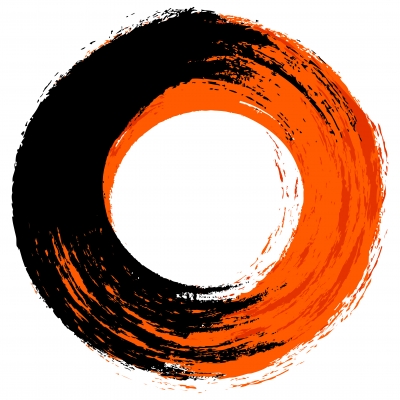 Donald McNaught
Tutti Second Violin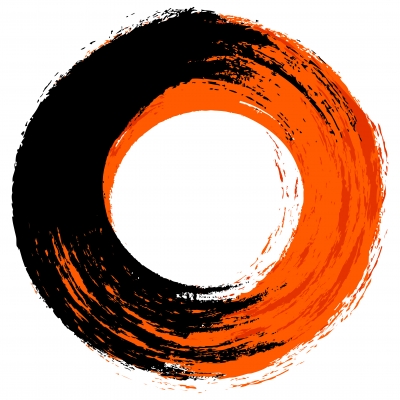 Marilyn Shewring
Tutti Second Violin
---
Viola
Vacancy
Section Principal Viola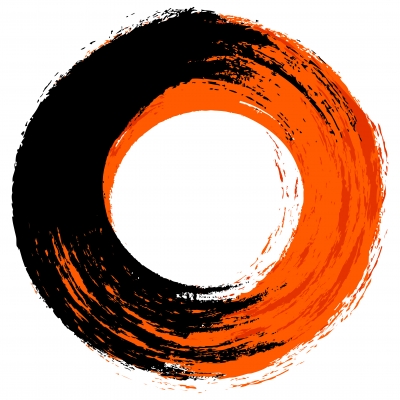 Stephen Lloyd
Tutti Viola
---
Cello
Vacancy
Sub-Principal Cello
Arthur Davies
Tutti Cello
---
Double Bass
Vacancy
Section Principal Bass
Ben Havinden-Williams
Tutti Bass
---
Woodwind
Thomas Verity
Section Principal Clarinet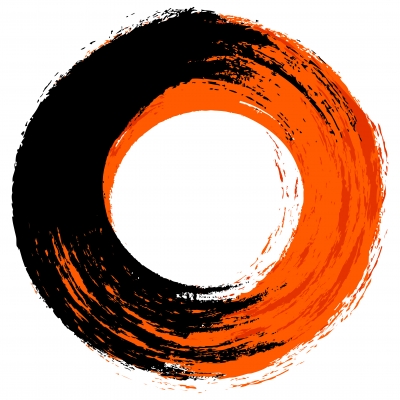 Vacancy
Sub-Principal Clarinet
Vacancy
Sub-Principal Bassoon
---
Brass
---
Timpani
---
---
What's On
Opera, concerts, national touring productions, free events and exhibitions.
WNO Friends
Join our mission to inspire a new generation of opera lovers - from just £50 per year.
Board of Directors
Our Board of Directors collectively oversees the Company's affairs, while meeting the appropriate interests of our stakeholders. Additional support comes from our Advisory Board.

---
---
WNO Friends
Join our mission to inspire a new generation of opera lovers - from just £50 per year.